Technology in Logistics: How Technology Is Changing the Way We Move Things Around the World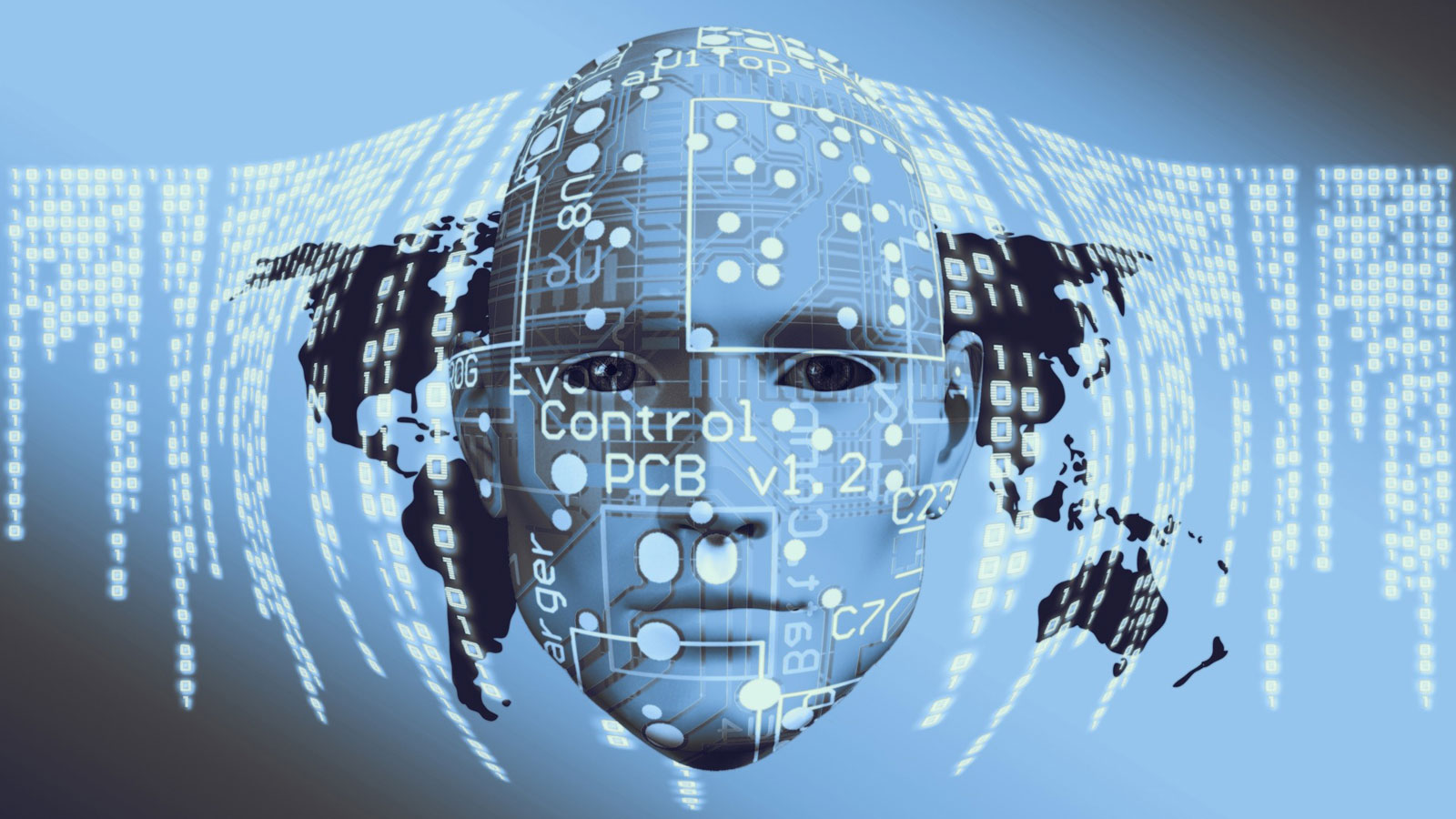 In a word, the modern supply chain is complex. It involves so many intricate details, from globalised sourcing and multichannel demand to disruptive events and ever-rising customer expectations.
Complexity brings obstacles, particularly for the logistics and transportation industries. Importers and exporters are required to come up with effective and economical means to get goods from manufacturing plants, which are frequently found halfway around the world, to distribution hubs and then, ultimately, into the hands of consumers.
New channels have been added to the mix by e-commerce, and same-day and/or next-day delivery have become standards due to the continuous market domination of big firms like Amazon.
Of course, the logistics business will evolve to meet these new difficulties, as it has in the past. Even now, forward-thinking logistics companies such as TGL are investing in innovative new technology to address some of the most serious issues confronting freight forwarding and logistics companies today.
The logistics sector has seen a major upheaval thanks to digital technology, which has also assisted in overcoming some of these challenges. Businesses can now use digitisation to adjust their current procedures, take on new initiatives, and even reinvent consumer experiences in order to meet changing market demands and business conditions.
By 2023, companies will spend $2.3 trillion on technologies and services that enable digitisation, according to Statista reports. It demonstrates the value of digital technology for freight forwarding and logistics firms.
Digitalisation enables businesses to not only streamline the data that flows through their operations, but also to get data-driven insights that can aid in the improvement of efficiencies. However, becoming digital as a business may accomplish far more. Digitalisation and data consumption are prerequisites for a worldwide interoperability system amongst various stakeholders.
Interoperability refers to the active interchange of data between multiple parties. This engagement would elevate the logistics sector and operations to a higher, more transparent, efficient, and sustainable level. It would enable full end-to-end insight and capture efficiencies that had previously gone untapped due to the lack of interoperable technologies.
Shipping firms are also utilising blockchain-based electronic shipping solutions which can fosters trust amongst business partners. Additionally, it's a big step towards the logistics sector's goal of advancing technology throughout every facet of business.
Customers may now easily follow their orders from beginning to end thanks to digital technology. When information is shared with all parties engaged in the shipping process, trust grows, and bottlenecks are reduced or eliminated.
However, there are still changes that may be made to facilitate digital transformation and allow more all parties to benefit from technological breakthroughs. The wide range of logistics solutions available with varying standards impedes communication and coordination among supply chain stakeholders, emphasising the continued need for further standardisation and automation of procedures. An integrated, end-to-end system for managing information that is consistent, accurate, and effective displays a dedication to providing service excellence.
What are the logistics technology trends to watch out for?
Below are some digital technologies with the most significant impact on the logistics sector:
Internet of Things (IoT)
There are multiple potential for logistics companies to increase productivity, lower costs, and lower risk thanks to the IoT. IoT devices and the data they generate are becoming more and more popular in the logistics sector as a way to improve visibility into warehouses, distribution centres, and assets that are in transit. To help guarantee that goods are stored properly, IoT sensors, for instance, can monitor location, temperature, humidity, and other environmental parameters.
The use of IoT in logistics makes it possible to track and monitor assets while they are in transportation through remote asset monitoring. In the end, this lowers maintenance costs since early problem or efficiency detection allows for preventive action, lower insurance premiums, and more effective route optimisation based on real-time data. The introduction of IoT technology allows businesses that ship heavy items to operate more effectively.
Blockchain
The global blockchain in transportation and logistics is anticipated to be valued more than $888.97 million by 2025. The benefits of blockchain technology for logistics companies are obvious: blockchain helps eliminate problems such as fraud and human error, while also lowering costs and increasing efficiency. Smart contracts are one of the key means of accomplishing this.
Transactions in logistics are conducted using a variety of documents such as bills of lading, consignment notes, warehouse warrants, insurance certificates, and so on. Clearing products via the authorities, for example, entails multiple stages and approvals from various agencies such as port authorities, customs agents, and other government organisations.
By offering all parties engaged in the transaction a single source of truth, blockchain-based smart contracts can assist in streamlining these procedures. Because these contracts automatically execute when certain criteria are met, manual processing is eliminated.
By removing duplicate data entry and the requirement for several reconciliations between parties, a blockchain system promotes collaboration between numerous businesses while cutting expenses.
Cloud computing
Because the logistics industry is strongly reliant on supply chain management, many businesses are turning to cloud solutions to automate shipment planning, organisation, and tracking. This frees up staff members to work on other projects while also increasing efficiency.
Cloud computing has grown in popularity in the logistics industry because it may help organisations cut operating costs, increase productivity, and improve back-office operations.
Because it contains information from multiple sources, such as carriers, ports, airports, and clients, the logistics industry is an ideal environment for cloud systems to thrive. Cloud computing models also give businesses more flexibility to scale capacity up or down based on demand for their products, services, or information.
Artificial Intelligence (AI)
According to David Cearley, Gartner Distinguished Vice President Analyst, "the future will be characterised by smart gadgets delivering increasingly perceptive digital services everywhere." This is known as the intelligent digital mesh.
From boosting human abilities (for example, at the warehouse) to managing back-office functions (such as accounting and human resources), logistics procedures can be streamlined to remarkable levels of efficiency.
AI-led automation can be used as a predictive aid in processes such as warehousing, where it can foresee upcoming swings in demand to prevent shortages or overstocking. It can power mechanical operations with robotics and computer vision, and it can even improve consumer experiences with assistive bots. AI demand analysis can potentially be used to utilise marketing and retail initiatives.
Virtual reality and digital twins
Simulation and digital twinning of physical assets are becoming more popular in the logistics industry as businesses digitally test, monitor, and control gear and processes. The digital twin market is expected to be valued $15.66 billion by 2023, according to MNM.
Virtual reality (VR) is the safe replication of potentially harmful situations that allows for immersive e-learning and the training of hazardous processes. It enables the testing of planned operational procedures and proposed construction layouts via digital visualisation, opening up potential to streamline designs and decrease defects and expenses. Managers can also use VR to test, run, and maintain physical assets via digital twinning using data collected by IoT systems.
Self-driving vehicles
Last-mile delivery presently accounts for 53% of all transportation expenditures, according to Business Insider. Driverless trucks and vans will almost likely start making an effect in the next several years, from long-haul rides to last-mile deliveries, as more than 40 companies continue significant testing of the technology.
Long routes necessitate a large turnover of drivers and produce a significant carbon footprint. Autonomous technology can be used to partially drive and direct automobiles, assisting drivers practically and physiologically on long drives. It isn't only for trucks: forklifts, pallet stackers, and other warehousing and construction machines will also become semi-autonomous. The logistics sector will also need to change its supply chains for auto parts and connect to the data flows that will help design future car construction processes.
Robotics and automation
Inbound Logistics reports that four-fifths of the world's warehouses are run manually, offering huge potential for automation in logistics processes.
Robots have begun working collaboratively with humans, reducing repetitive work and providing vital labour at times of worker shortages. Future robotics will only get more sophisticated, with picking, packing, and sorting becoming more commonplace and last-mile deliveries either being carried out autonomously or assistively.
Trailer-loading bots will relieve humans of this physically demanding task and utilise AI to load vehicles in the most optimal way.
Big data analytics
The sheer volume of data produced by supply chains is providing the foundation for network upgrades and structural adjustments.
Analysis of this stream of information can yield insights that not only optimise operations like capacity utilisation but also foresee hazards, lower their costs, and suggest innovative approaches to monetise certain supply chain connections.
These insights may also be predictive, allowing for anticipatory inventory changes to reduce expenses associated with warehousing and to move products closer to the markets that require them at the time they do.
3D printing
As 3D printing eliminates the need for long-distance physical transportation of goods and parts, local and regional supply chains may be redrawn, made more complex, or even eliminated.
However, it is anticipated that the growth of the industry, which the McKinsey Global Institute predicts will be worth $550 billion by 2025, will be heavily reliant on logistics operators. Logistics professionals will be essential in the expanding aftermarket industry to meet spare parts and warehousing needs and can even establish worldwide 3D printing facilities for on-demand orders. Through nearby distribution centres, they can also provide postponement services.
Businesses now have new chances to optimise their logistics operations in creative and profitable ways thanks to the same technology that is raising customer expectations. The supply chain executives hesitant to modernise their procedures will find themselves outcompeted and out of date as more and more participants become aware of the advantages of new and developing technology for their logistics operations.
Conclusion
Freight and logistics are undergoing a transformation as a result of significant improvements in transportation technologies. When we look back over the last decade, we can see how much technology has advanced, both in the freight and logistics industry and among consumers.
With breakthroughs such as blockchain technology, cloud computing, data analytics, 3D printing, and the Internet of Things, one thing is certain: exciting times are ahead. As logistics technology advances, businesses will be able to process more freight faster, more efficiently, and at a lower cost than ever before.
As a leading freight forwarding company in Australia, we are not exempt from this groundswell of changes. TGL has invested in and will continue to spend in creating its own proprietary technologies that will streamline workflow, automate procedures, and gather information for intelligent, dynamic reporting. Everything we do is designed to make our clients' lives easier - helping them to develop and maintain excellent relationships with their own customers.