NSW Ports Status Update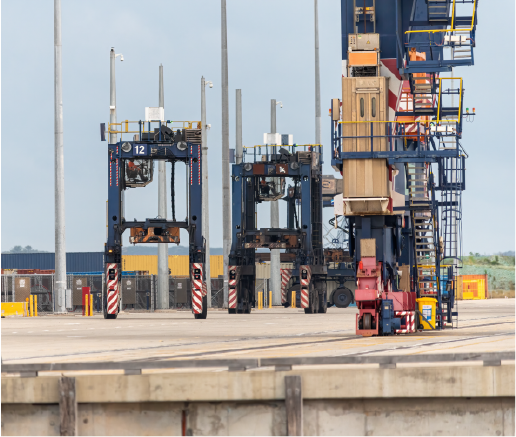 Update as of 9 October 2020.
Throughout the Covid-19 pandemic, almost every sector within the Australian economy has been impacted. More specifically, the Australian supply chain and logistics industry have shown resilience in keeping up with the many changes it has been thrown. Port Botany and Port Kembla have demonstrated their importance as the key trade gateways for Australia servicing the state of New South Wales (NSW).
However, in recent weeks Port Botany's container terminals have experienced significant delays. These delays have affected capacity, productivity, reliability and cost throughout the NSW container supply chain market.
Marika Calfas, CEO of NSW Ports, provides an update on the NSW Port's most effected with regards to congestion and backlogs.
The NSW Ports welcomes the suspension of protected industrial action from the Maritime Union of Australia (MUA) on Patricks and DP World and continues to support them whilst all parties enter an enterprise bargaining agreement.
Ms Calfas said "It is critical that these agreements are finalised without further industrial action, to ensure our ports and supply chains continue the efficient flow of goods to support NSW and Australia."
Following the suspension of industrial action at DP World and Patrick Terminals, shipping scheduled remain off window at all ports and may take many months to be restored.
Ms Calfas explains that all containers scheduled to be handled at Port Botany in September will now be handled in October and November. However, due to the suspension of the industrial action there have been improvements at the Port in productivity and capacity.
The current status of the Port is:
There is 1 container vessel waiting to enter Port Botany, 2 container vessels approaching the boarding ground, and 6 container vessels at berth. Some vessels have changed the order of their port calls to minimise waiting time.
There are 4 vessels that are still scheduled to omit Port Botany, with no new omissions announced in the past week.
DP World Australia and Patrick Terminals have more cranes in operation and greater throughput through their terminals.
DP World and Hutchison are permitting shipping lines to exceed proforma window exchanges, by agreement, to assist with the evacuation of empty containers. The trade-off being a 1-2 day delay to berth at the terminal at the present time.
In terms of clearing the 'backlog' of vessels and containers at Port Botany, we understand that DP World Australia will have cleared the backlog within the next 10-14 days and Patrick Terminals is experiencing up to 21 days delay in scheduled vessel arrivals.
There are containers that have been delivered, or are en-route to Port of Melbourne, and will need to be transhipped to Port Botany. We understand that process could add up to 3-4 weeks.
The three major stevedores at Port Botany are Patrick Terminals, Hutchinson and DP World Australia.
For more information on the update on the NSW Ports, please read here.
We will continue to monitor the landscape and provide updates where necessary.