MUA vs Patrick Terminals: Who will win?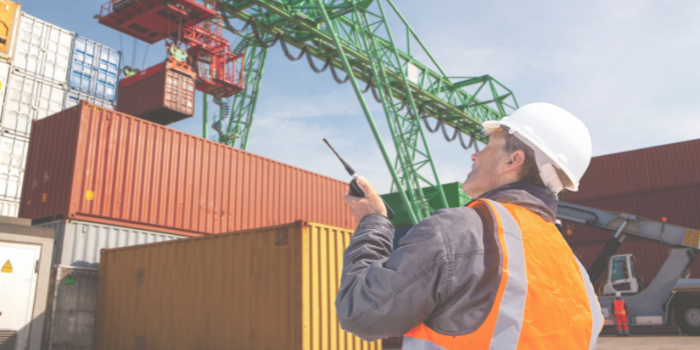 The Maritime Union of Australia (MUA) has been pushing leading container terminal, Patrick Terminals, for over 1.5 year to improve their contracts and benefits for their stevedores. The MUA has increasingly carried out industrial actions such as stop work bans since January this year.
Despite the constant back and forth, Patrick Terminals has failed to make drastic changes to their employee contracts.
The constant industrial action enforced by the MUA, has seen an interference with port productivity, says shipping lines & shippers operating out of Melbourne Port.
Earlier this year, the Australian Fair Work Commission (FWC) intervened and placed a month-long hold on the MUA's campaign of stoppages at Patricks four terminals. However, this pause ceases today (December 10), just in time for Christmas.
TGL Operations Manager, Julie Tran, says "Melbourne Port is causing major headaches. Due to the drop in productivity, delays have increased,"
"From our (Freight Forwarder) perspective, we are currently seeing delays of 10-12 days for a container passing through Melbourne inbound for Sydney."
With the MUA and Patrick Terminals agreement ceasing today, if the MUA strikes again and with the current backlog of containers, the situation will worsen.
If the MUA chooses to strike again, this could cause increased delays at the terminals, increased backlog of containers and berthing delays.
Currently, Australia is already feeling the hit of delayed domestic shipping. Customers are facing up to 1 week delays for their package deliveries with Australia Post.
Australian Prime Minister, Scott Morrison, has called for both sides to reach an agreement and warned that "the government will take action, if needed, to protect the Australian economy from serious harm." Morrison has also stated an inquiry into port performance will be taken out by the federal Productivity Commission.
However, this shipping crisis is not only prevalent in Australia but the entire global supply chain. Dutch union FNV Havens secretary, Nieck Stam, says "In Europe we're seeing the same delays partly driven by a shortage of local workers willing to do the jobs like truck driving,"
"We expect more workers to leave their roles in key parts of the supply chain because of how they have been treated by their governments and some employers over the two years."
We will continue to monitor the landscape and provide updates where necessary.