Mitigating Risk for Stink Bug Season 2021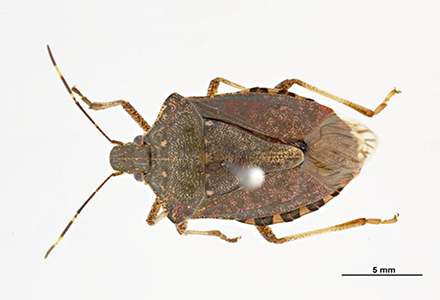 Source: Department of Agriculture, Water and Environment 2021.
BROWN MARMORATED STINK BUG
The brown marmorated stunk bug (BMSB) is a plant pest that hitchhikes on imported goods, including personal items, machinery, vehicles, ships, boats and aircraft. Currently, the BMSB is exotic to Australia and although it looks similar to our native stink bug, this tiny pest could wreak havoc on Australian crops and ornamental plants. It would also become a smelly nuisance in Australia. The BMSB is typically found in Asia, North America, Europe, Oceania and South America.
All measures are applied to goods that have been shipped between 01 September 2021 and 30 April 2022 (inclusive).
RISK COUNTRIES:
A list of target risk countries are:
Albania
Andorra
Armenia
Austria
Azerbaijan
Belgium
Bosnia and Herzegovina
Bulgaria
Canada
Croatia
Czechia
France
Japan
Georgia
Germany
Greece
Hungary
Italy
Kazakhstan

Kosovo
Liechtenstein
Luxembourg
Montenegro
Moldova
Netherlands
Poland
Portugal
Republic of North Macedonia
Romania
Russia
Serbia
Slovakia
Slovenia
Spain
Switzerland
Turkey
Ukraine
United States of America
Emerging risk countries for the 2021-22 season include Belarus, Malta, Sweden, United Kingdom and Chile.


MEASURES:
The current measures in place for the 2021-22 BMSB season:
Target high risk and target risk goods manufactured in or shipped from the target risk countries as sea cargo between 1 September 2021 and 30 April 2022 (inclusive) as reflected on the Bill of Lading are subject to BMSB intervention.
All other goods are not subject to BMSB intervention unless they are packed in a container with target high risk or target risk goods that require BMSB intervention, then all other goods are subject to the measures.
Target high risk goods subject to mandatory offshore treatment that arrive untreated or treated by an unapproved treatment provider in a target risk country, will be directed for export on arrival.
Goods shipped in iso-tanks and as bulk-in-holds of cargo vessels are not subject to the measures.
Read more from the Australian Department of Agriculture, Water and Environment website, here: https://www.agriculture.gov.au/import/before/brown-marmorated-stink-bugs#what-are-the-measures-relating-to-goods
WHO DOES THIS APPLY TO?
The following measures will apply to:
Certain goods manufactured in, or shipped from target risk countries and/ or
Vessels that berth at, load, or transship from target risk countries.
Target high risks goods shipped between 1 September 2021 and 20 April 2022 (inclusive) require mandatory treatment.
For a full list of all goods subject to measures of the BMSB season: please view here.
Target High Risk Goods & Target Risk Goods