Ever Given is Free - Clearing the Suez Canal Traffic Jam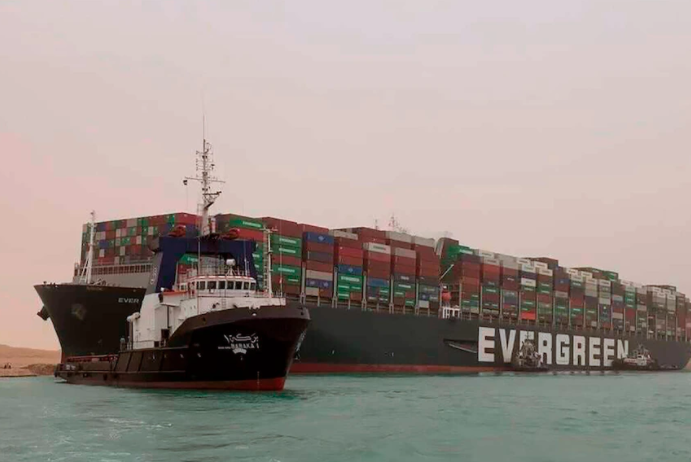 The Ever Given vessel has been refloated after being lodged in the Suez Canal for almost a week.
Tugboats honked their horns in celebration as the 400 meter vessel was dislodged on Monday 29th March, through the help of dredgers.
The Dutch specialist team, SMIT, oversaw a group of 13 tugboats, a small but powerful vessel, that is used to shift large ships, as they tried to dislodge the Ever Given vessel.
Dredgers were brought in and dug approximately 30,000 cubic meters of mud and sand from beneath the ship. Officials feared that their efforts were not good enough when the ship continued to remain stuck.
Over the weekend, the team feared with no movement that some of the ship's cargo, would have to be removed to lighten the load.
As early Monday morning rolled in, the high tides assisted the tug boats and dredgers in their work to refloat the vessel.
This allowed the ships stern (back) to free, and the ship swung across back into a vertical position. In the hours following, the bow (front) became unstuck and the Ever Given was able to move out.
Egyptian officials say the backlog of 370 ships waiting to transit through the Suez Canal should be cleared within three days, but experts believe the lasting effects this crisis has left on global supply chain will take weeks or even months to recover.