An Agreement for Free Trade? Australia and UK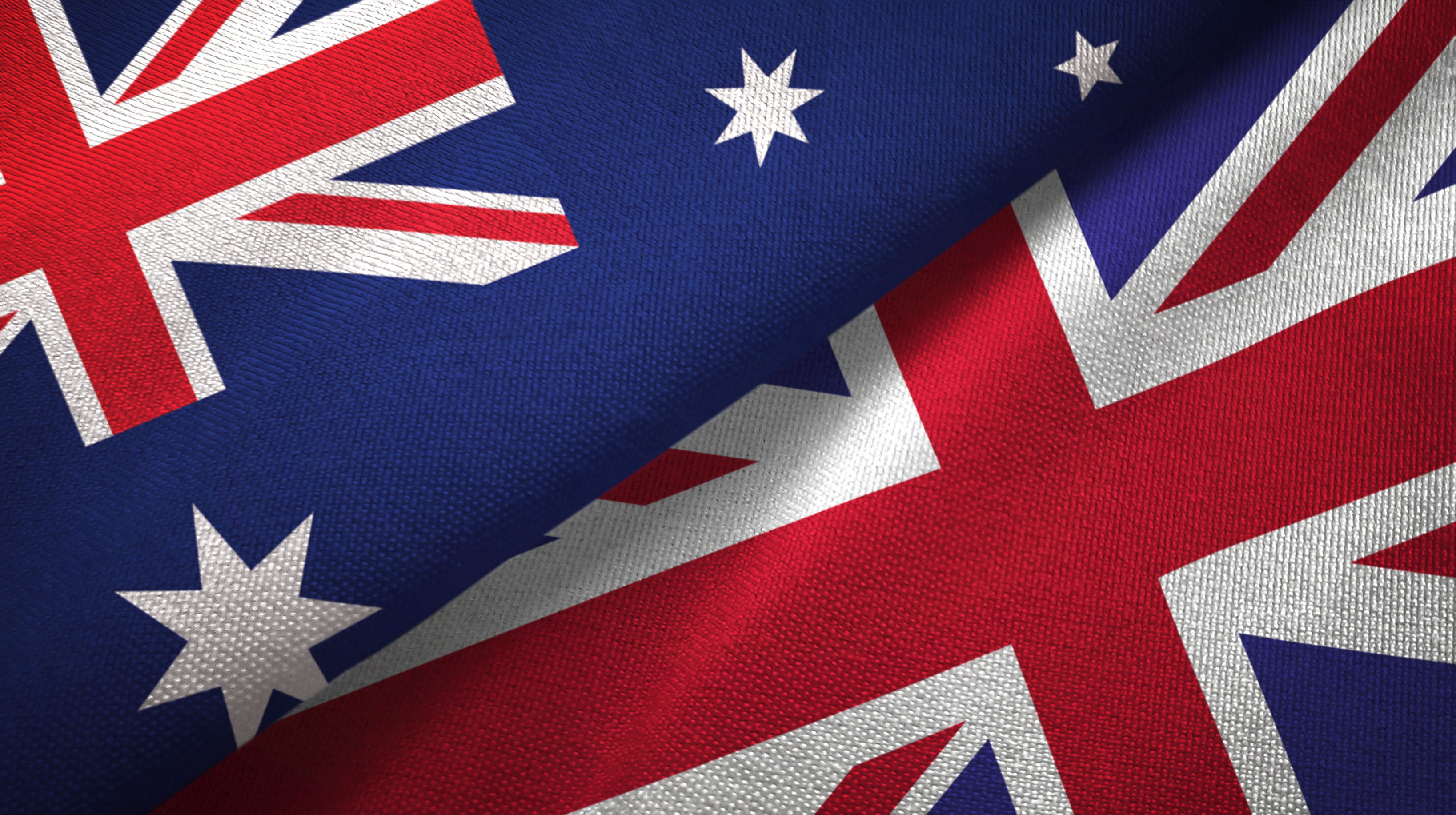 Australia is currently negotiating a free trade agreement (FTA) with the United Kingdom (UK).
During a leader's meeting in London, there proved to be a breakthrough moment for the countries where both leaders were open to discussions around the idea of an FTA.
Mr Morrison described the agreement as the most comprehensive and ambitious agreement Australia has reached to date.
"This is a foundational partnership for Australia as it is for the UK. Everything else we do stems from that relationship," he said.
"Our cooperation on defence, on strategic issues, on science and research and in dealing with technology challenges to combat climate change, and indeed the economic relationship, our economies are stronger by these agreements."
"This will be the only one that comes into close connection with that is the arrangement we have with New Zealand."
According to the Department of Foreign Affairs and Trade (DFAT), "Australia is seeking an ambitious and comprehensive FTA with the UK that drives increased trade in goods and services, two-way investment, economic growth and job creation."
"An FTA with the UK also signals out shared commitment to open markets, free trade and the rules based global trading system."
Australia aims to obtain a high quality FTA with the United Kingdom, our seventh largest trading partner. Through this Australia is seeking to:
Expand trade in Goods
Improve market access for Australian agriculture and industrial products
Reduce barriers to trade and costs through modern customs, rules of origin and trade facilitation procedures
Include mechanisms that address non-tariff barriers to trade
Improve access for Services Providers
Lock in access for services exporters and create opportunities in sectors of key commercial interest, such as financial and professional services
Establish best practice digital trade commitments which balance modern trade facilitation whilst ensuring appropriate protections in the online environments.
Increase two-way Investment Flows
Establish modern investment rules that promote two-way investment, supporting economic growth
Enhance transparency frameworks and regulatory regimes to provide greater certainty for investors.
Promote balanced rules on intellectual property rights
Support innovation and creativity through the facilitation of trade and investment in intellectual property
Maintain a balance between the interests of rights holders, users and the
public interest.
Promote opportunities for SMEs and on government procurement
Agree on ambitious rules that assist small and medium-sized enterprises to take advantage of the benefits of this agreement
Ensure improved access to government procurement markets for Australian suppliers on the basis of clear and transparent rules for tendering.
Promote shared values on trade and sustainable development
Promote compliance with internationally-recognised labour standards
Ensure high levels of environmental protection, consistent with internationally agreed principles, standards and rules.
Establish strong legal and institutional frameworks to ensure the effective implementation of the FTA
Establish streamlined institutional mechanisms to ensure the agreement operates efficiently and minimises red tape
Establish a state-to-state dispute settlement mechanism that provides transparent and efficient procedures for settling disputes
Provide exceptions to ensure the government can continue to regulate in the public interest.
But will this new free trade agreement segregate or strengthen their trade relations? Only time will tell (if the FTA is approved) whether Australia and the UK's trade relationship will strengthen or cause havoc on the relationship
How this impacts Australian Logistics:
Given the FTA agreements and set out expectations all go to plan, this will see great benefits for Australian importers, exporters and the logistics candidate pool in both countries.
From an export point of view, Australian producers and farmers have received the tick of approval to receive significant boost for their exports now with greater access to the UK. Tariffs on beef, dairy, sheep meat and sugar will all be eliminated between five to ten years. During the transition years to a 'tariff free' state, each category will receive "duty free quotas" to assist in the export of goods to the UK.
On the other end, the UK will liberalise Australian imports with 99 per cent of Australian goods, including Australian wine and short and medium grain milled rice, entering the UK duty free when the agreement enters into force.
From an import point of view, Australian consumers will benefit from cheaper products, with all tariffs eliminated within five years. Tariffs on cars, whisky and the UK's other main exports will be eliminated immediately.
Things are also looking up for professionals in either nation's logistics industry with Australians on working holiday visas in the UK receiving expanded rights. This includes Aussies being able to stay for three years with an increased cut off age of 35.
This bilateral relationship will also assist in paving the way for the UK's accession to the Comprehensive and Progressive Agreement for Trans-Pacific Partnership.
From all reports, the Australia & UK FTA is shaping up to be extremely beneficial for agreement for both parties on both import and export markets.
History of Australia & Free Trade Agreements:
As the ABC explains "Through the 1970s, 1980s and 1990s, Australia went through a period of trade 'liberalisation'."
This saw Australia significantly reduce tariffs and other trade barriers in a deliberate effort to open our world. This happened without binding agreements with other countries, allowing trade to be free on its own.
As the 1990s came to an end, the new "preferential" trade agreement era surfaced. Countries around the globe started signing more trade and investment deals with each other or with particular regions to the exclusion of others.
In many situations, this was due to its preferential nature to act in the thoughts of only doing good for their own country and citizens.
This in turn, caused much trade diversion where trade was prioritised and directed into the preferred country or countries. This caused those countries on the outer to be excluded and ultimately, removed much needed trade out of their waters.