2021 Overview: Ocean Carrier Profits Triple Compared to Previous Year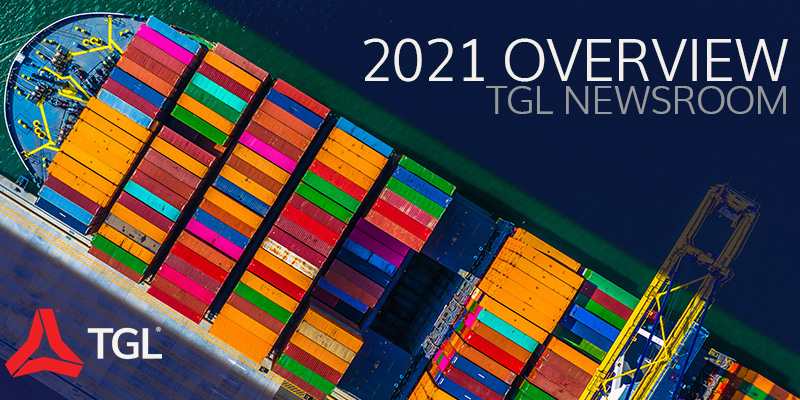 Ocean carriers close 2021 with $190 billion profit.
Ocean carriers have generated about $190 billion of annual profits and about $130 billion of fresh cash in 2021, obtained mainly by charging higher prices.
In 2020, the nine largest container carriers tripled their earring in comparison to the previous year. In July of 2021, it was said that carriers' EBIT (earnings before interest and taxes) was to approach $100 billion USD and average freight rates to increase by 50%. Later in 2021, the estimated number raised to an astonishing $200 billion USD. The number was corrected since one of the biggest carrier's average rate skyrocketed by 130% compared to the same period a year ago. Each of the largest ocean carriers saw their profits more than triple over the last year, according to research from liberal watchdog group Accountable.US.
The world's biggest container carriers have never been more profitable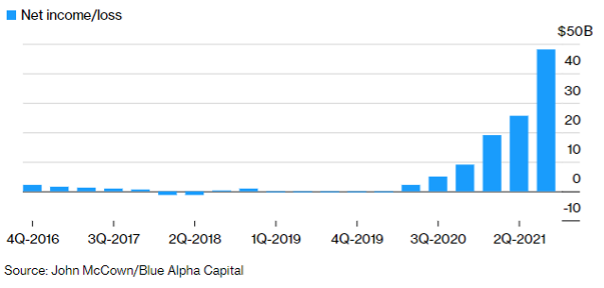 Why are shipping lines growing richer?
The spot rate for a 40-foot container to the U.S. from Asia topped $20,000 last year, including surcharges and premiums, up from less than $2,000 a few years ago, and was recently hovering near $14,000. What's more, tight container capacity and port congestion mean that longer-term rates set in contracts between carriers and shippers are running an estimated 200% higher than a year ago, signalling elevated prices for the foreseeable future.
It's no news that ports are backlogged and there is a shortage of boxes. Disruptions related to the pandemic effects have increased costs for shippers. Simultaneously, there is a high demand for consumer goods as the retailer's inventories are running low. These companies are willing to pay unreasonably high freight prices to get the products shipped and later delivered to consumers.
Additional sources of income for shipowners or ways to cut expenses:
blank sailing (cancelled sailing by the carrier or skipping ports)
booking "additional charge"
booking "cancellation fee"
sudden and frequent change of sailing dates.
AP Moller-Maersk A/S: the world's biggest container shipping line, is now expected to make $17 billion in operating profits in 2021, up from predictions of $4.5 billion at the beginning of the year. That's a 278% increase. Fourth-quarter volumes fell 4% year on year, but rates jumped 80%. Maersk expects Q4 2021 EBITDA of $8 billion and full-year EBITDA of $24 billion — yet again topping its previous guidance. Last year's results were almost triple the $8.2 billion in EBITDA Maersk earned in 2020.


Hapag-Lloyd: Germany's Hapag-Lloyd AG reported more in earnings over the past six months than they did in the last 10 years combined. Hapag-Lloyd reported that earnings before interest, taxes, depreciation, and amortization for full-year 2021 totalled $12.8 billion, over four times the $3.1 billion in EBITDA earned in 2020. Quarterly volume fell 6% year on year, to 2.9 million TEUs, but freight rates more than doubled, reaching $2,577 per TEU in Q4 2021 versus $1,163 in the same period the year before.
Evergreen: Taiwan's shipping lines posted preliminary operating revenues of $156 billion New Taiwan dollars ($5.6 billion) for Q4 2021, more than tripling operating revenues of NT$47.9 billion in Q4 2019, pre-COVID.
Ocean Network Express: Japanese carrier group Ocean Network Express (ONE) follow the pattern seen throughout the industry: Congestion is curtailing volumes, yet rates have risen so much due to congestion that carrier profits keep escalating, so much so that single-quarter earnings now easily exceed full-year earnings pre-COVID. For the third quarter of its fiscal year (ending Dec. 31, 2021), ONE reported profit of $4.9 billion, up 418% from the same period in 2020. For its full fiscal year, ONE now expects profits of $15.4 billion, over 4.4 times more than 2020 profits of $3.48 billion.
Cosco and OOCL: world's fourth-largest liner operator, China's Cosco Group, and its Hong Kong-based subsidiary, Orient Overseas Container Line (OOCL). Cosco reported that group profits for 2021 would total 89.28 billion yuan ($14 billion USD), nine times 2020's profits of 9.93 billion yuan.
Shanghai-based Cosco Shipping reported $14 billion in annual profits, nine times its 2020 earnings OOCL reported $4.88 billion in revenues in Q4 2021, up 101% year on year. Revenues steadily climbed through 2021; they totalled $4.31 billion in Q3, $3.47 billion in Q2 and $3.03 billion in Q1.
OOCL said revenues hit a new record in Q4 "despite severe congestion around the network, which drove down liftings by 16.9%." Trans-Pacific liftings fell 25% in Q4 2021 versus Q4 2020. However, revenue per TEU surged 142% globally to $2,625 per TEU, and by 136% in the trans-Pacific to $3,668 per TEU. For the full year, OOCL reported revenues of $15.68 billion, up 110% from 2020, with liftings up 1.7% to 7.59 million TEUs and revenue per TEU up 107% to $2,067.
ZIM: ZIM has reported strong earnings and profit for 2021, with forecasts for similar performance in 2022. The company's $4.65bn profit is a record high, up 787% from 2020's $524m in 2021. The result comes from an adjusted EBITDA of $6.60bn and adjusted EBIT of $5.82bn. ZIM forecast an adjusted EBITDA of between $7.1bn and $7.5bn in 2022 and a $5.6bn to 6.0bn EBIT. Revenues for the year rose 169% on-year to $10.73bn, with a 23% increase in carried volume to 3.5m TEU and 127% increase in average freight rate to $2,786 per TEU.
2022 Forecast:
Ocean shipping rates are expected to stay elevated well into 2022, setting up another year of booming profits for global cargo carriers. According to some estimates, the container shipping profits in 2022 will reach 300 billion USD.