Top 5 Freight Forwarders in Australia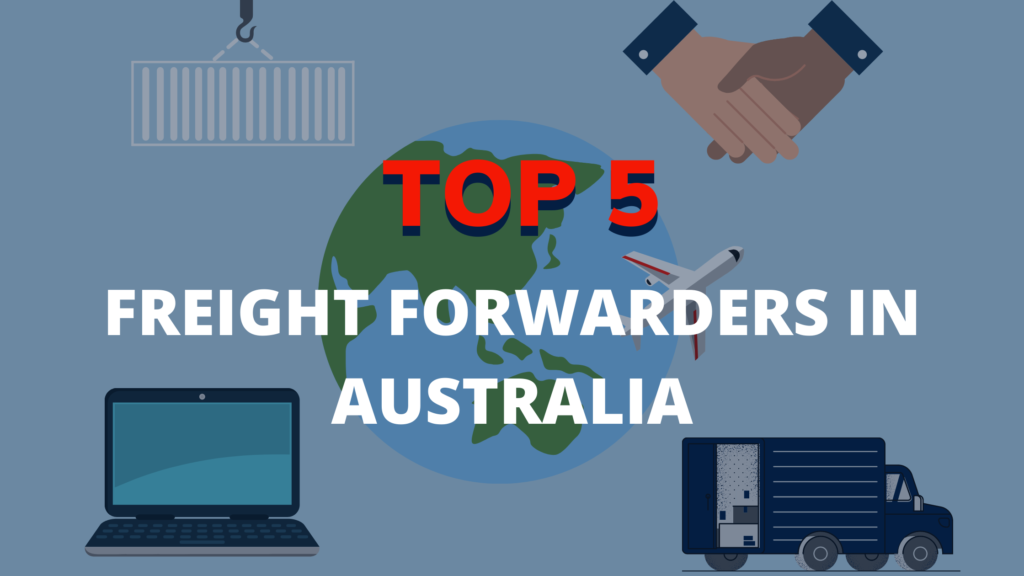 What is a freight forwarder? and How can they help you? Whether you are a large international company or a small business shipping domestically, Freight Forwarders are extremely valuable due to their industry expertise, trusted network of partners and customer service team. They handle your logistics movements so you can focus on the more significant areas of your business. We discovered the TOP 5 Freight Forwarders in Australia so that you can take the stress out of Logistics.
1. TGL
Think Global Logistics (TGL) is an international freight forwarding company that offers end to end business logistics solutions. Through a dedicated team of THINKERS, TGL offers a personalised experience through transparent communication, simplified quoting and no hidden charges. TGL focuses on developing their staff so that they can assist your business in every logistics challenge that you face. Their motto Our People, Your Advantage simply defines their team and what they bring to the market. Their highly trained staff will rid you of the pain that are usually associated with dealing with faceless logistics companies.
TGL specialises in a business-to-business logistics service provider. TGL services their clients through sea freight, air freight, domestic freight, third party warehousing and customs clearance. Specifically, for third party warehousing, TGL runs its own operations for full control and accountability.
With a strong focus on technology, TGL drives innovation and challenges the industry norms by employing their own in house IT development team. TGL is able to provide a simple platform for shipping tracking and is able to further automate their systems so shipment information is easily accessible to their customers. Currently, TGL is developing their own APP so that their customers can easily access their shipping data and analytics without the need of being tied down to their desks. TGL's system development goals are hefty with aims of incorporating AI and block chain on their later phases of development. Watch their space!
TGL's HQ is located at The Rocks in Sydney CBD but their coverage is domestic and international. With their reliable network in every corner of the globe, TGL is able to support your business with every logistics request no matter where your needs are.
TGL is best for: Small, medium and large sized enterprises looking for a personalised and dedicated approach to international logistics.
2. Henning Harders
Henning Harders is an international freight forwarding and customs consulting business based in Sydney, Australia. Henning Harders supports all business in every industry. By providing their customers with expert advice, Henning and Harders aim to improve revenue and streamline processes within your industry.
With a specific focus on exceptional staff and quality training, Henning Harders provides their clients with a personalised experience through professionalism, innovative thinking and genuine employee interest in their business.
Henning Harders offer international services through sea freight, air freight, land transport, warehouse solutions, customs brokerage, contract logistics, cargo insurance, project management and value add logistics.
Henning Harder is best for: Small, medium and large sized enterprises looking to upscale and improve logistics processes.
3. DHL
DHL is a key logistics company that operates on a global scale. With an operation network in over 220 countries and territories, DHL assists in allowing your business to reach new markets and grow your business.
DHL Global forwarding offers services in air freight, ocean freight, road freight, rail freight, customs and same day delivery. DHL is a multinational freight forwarding company that offers a large customer service team to assist you in your logistics needs.
Offering specialised knowledge in environmentally friendly solutions, wine and spirits, perishables and marine logistics, DHL is able to support businesses looking to move these goods on a global scale.
DHL is best for: Medium to large sized enterprises with multiple delivery locations.
4. Kerry Logistics
Kerry Logistics provides a gateway to the Oceania region for the rest of the world. Kerry Logistics offers a range of international freight forwarding and end to end supply chain solutions across New Zealand and Australia. Kerry Logistics offers a lean and flexible logistics structure that successfully combines logical expertise and infrastructure in Greater China and the ASEAN (Association of Southeast Asian Nations) region to drive innovation and customised logistics solutions.
Kerry logistics offers services in integrated logistics, contracted logistics, international freight forwarding, supply chain solutions, refrigerated transport and temperature controlled warehousing.
Kerry Logistics Oceania has a highly diverse client base through a wide spectrum of industries. This allows the team to have experience assisting many industries and for a commitment to helping their clients to expand and grow into new and existing markets.
Kerry Logistics is best for: Small, medium and large sized enterprises with a strong focus on expanding into Asian markets.
5. Mainfreight
Mainfreight is a global supply chain partner that offers a "special people, special company" focused approach to logistics. Established in New Zealand with over 80 branches nationwide, the Mainfreight team have expanded into every corner of the world offering a team that is carved out of hard work, ingenuity and a deep care for one another.
Mainfreight's key focuses are on people, customers, quality, growing, learning and longevity. Through these foundational pillars, they are able to deliver a strong team globally that handles many clients from multiple industries. Mainfreight also focuses strongly on the environment by implementing an environment and sustainability management plan. Through this Mainfreight is able to drive innovation and sustainability in their business and in the logistics industry as a whole.
Mainfreight offers services in global supply chain solutions, air freight, ocean freight, land transport and warehousing.
Mainfreight is best for: Medium to Large enterprises looking to ship frequently with global reach.