Documents required for Customs Clearance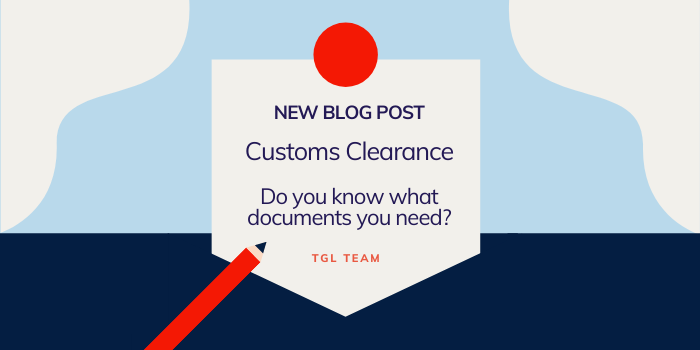 Customs is one of the most important steps within the freight industry. Therefore, Customs clearance and document handling of custom brokers has previously been accompanied by a large price tag. As digital tariffs and multinational commoditising has entered the scene; custom brokers have also lost their importance within the field even though they play an important part.
As competition is increasingly becoming fiercer within the customs clearance field, companies operating are cutting corners by opting for younger, less experienced customs brokers. As such, they avoid hiring the much needed, highly experienced brokers that can offer higher efficiency and more insight. Furthermore, Custom Brokers ensure documents are filed correctly and are sent to the necessary people to make the importing of goods possible and more streamlined.
Overview
Within Australia, in general, there are no requirements for importers (individuals/companies) to hold an import license. However, depending on the nature of goods imported, the importer may need to obtain permits to clear their goods from customs control.
Labelling of Goods:
For general goods imported into Australia, there are no strict rules on labelling requirements by the Australian Border Force (ABF). However, if importers do not label goods that require labelling or don't meet the strict requirements, their goods may be seized by Australian Customs as a result. If you are unsure of what labelling your goods require, it is always best to check out the ABF website for further information. Moreover, you will need to make sure to inform your supplier of the origin of such labelling requirements; as you will experience hold by Australian customs for correctly relabelling the goods upon arrival into Australia.
Bill of Lading:
The Carrier issues the Bill of Lading, which shows details of the cargo method of transportation.
(note: Airfreight use Airway bill, sea freight use Bill of Lading).
Declaration Fees and Charges:
The majority of Australian importers are aware of the GST and DUTY that Australian Customs charges for imported goods. However, other 'admin' charges are neglected. Therefore, for all customs entry lodgement, there are 'lodgement fees/admin fees' that are applicable.
The table below provides the summary:

Rule/Certificate of Origin:
Australia is one of the biggest importing countries in the world – we are very fortunate that the Australian government has signed various Free Trade Agreements (FTA) with other countries. Nevertheless, these FTA's have different rules. In general, they benefit Australian importers by reducing or eliminating 'Duty' compared to the standard duty of 5% for the majority of generally imported goods). One of the most common methods to apply for eligibility under FTA is for origin suppliers/sellers to provide the Certificate of Origin (COO) for each shipment transported out of an FTA country. As such, the COO will determine where imported goods have originated from.
Australian Business Number:
Commercial importers require ABN numbers for the claiming of tax credits for GST purposes.
Concessions:
Some imported goods may be eligible for concession treatment under section 4 of the Customs Tariff Act 1995. This encompasses numerous types of goods to support a range of industry assistance objectives.
Sources:
https://www.abf.gov.au/importing-exporting-and-manufacturing/importing/how-to-import/requirements
https://www.abf.gov.au/importing-exporting-and-manufacturing/importing/how-to-import/requirements/labelling
https://www.abf.gov.au/help-and-support-subsite/CustomsNotices/2015-44.pdf